About Us
Dave's Story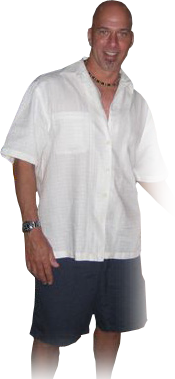 I got started in the marine fish business by converting my passion of owning saltwater aquariums into a desire to help others and fill a void in the industry that frustrated me, myself as a hobbyist. As an avid saltwater hobbyist for many years, I've always found tranquility in my various tanks around the house. My inspiration in creating MarineFishEZ has always been the fish themselves. I find them fascinating and love how they even have personalities like real pets. My hobby began with one 55 gallon tank, and then progressed into owning several tanks each with special characteristics and specimens totaling 2,000 gallons….I couldn't stop. And I didn't…
Why MarineFishEZ was created
I realized that retail pet stores and even specialty saltwater fish stores were not able to offer a complete variety of the fish and marine life that I was interested in, as a hobbyist.  Even if they did carry the fish I was looking for, many times the cost prohibited me from buying those special fish I'd been coveting.
By operating MarineFishEZ in an online forum, we are committed to fill the gap within saltwater fish providers by doing two things:  offering the best variety and at an affordable cost.  Because we showcase our products by website only, we are not forced to pass along steep overhead costs to our customers.  We work directly with our suppliers who acquire amazing marine life from all over the world, from some of the most spectacular oceans.  This way, we're able to provide you with an extensive variety at an affordable price.  We hope to enable our customers to expand the beauty and diversity of their aquariums without breaking the bank.  You don't have to take the time to drive to your local store and hope they have the fish you've been dreaming of, only to drive home empty-handed or with having paid too much.  MarineFishEZ is a web-based portal to the ocean!
Experience
Owning and caring for marine fish aquariums is definitely a labor of love.  Over the years, I've learned some valuable lessons the hard way and I consistently use my day-to-day experience to educate myself on best practices and tricks of the trade.  I enjoy reading and researching all aspects of marine life and consulting experts in the field to keep my knowledge current.This experience is something I aim to pass along to my customers, whether through our FAQ, individual emails or phone calls.  In our FAQ section, we include many tips to help you with this hobby.  If you have a question, please ask.  We'll give you the best information we have, and if we don't know the answer, we'll try our best to find it!
How we do it
Every marine life product that you buy from MarineFishEZ is hand-picked (this means picking the specimen with the best health, color, and formidable physical appearance). Your fish is than acclimated slowly to our water, cleaned and placed in a comfortable QT tank and monitored with regular feedings for 4-5 days, if your fish passes the final inspection, the next step is careful packaging.  We package all of our fish in premium oxygen-filled poly bags, sealed by a professional bag sealing system.  This ensures a comfortable, safe, and secure environment for the fish during transport.  All fish are shipped with reliable UPS Next Day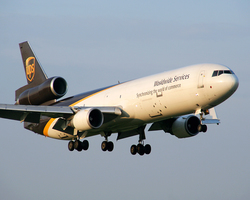 delivery from the largest airport in the US- the Hartsfield-Jackson International Airport in Atlanta, GA and we currently deliver to the southeast and many other parts of the United States. Whether your fish is Hand Delivered locally or Shipped out of state, you can count on guaranteed quality.
Thank you for visiting our site and we are confident that you will enjoy your experience with MarineFishEZ!