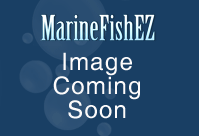 Orange Ricordea Mushroom On Rock
Ricordea sp.
Variant price modifier:
Base price with tax:
Salesprice with discount:
(Important) Please Click HERE to double check our supplier's website for in-stock on your order to prevent delay.

FastStats
Tank Stats
Care Level (INT):
Intermediate
Temperament:
Semi-aggressive
Minimum Tank Size:
10 gal
Shipping Size:
Medium 1-2''
Click here to view Complete FastStats

*All Fish, Inverts and Coral ship next day UPS from Atlanta, Ga.

*Your order may not look like photo shown due to variety and size within a species.
Description
The Orange  Ricordea Polyp is a beautiful mushroom with a vast array of colorful orange tentacles. Most have the ability to have several mouth parts.
Orange Ricordea Mushroom is very hardy and prefers low- medium light and gentle water currents. Midrange to lower areas of the tank would be good placement.  Zooxanthellae provides much of its energy but will also feed on plankton.
This mushroom ships attached to a small piece of live rock. May require a few days after acclimation to fully open.